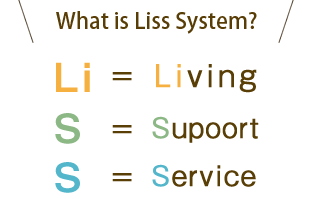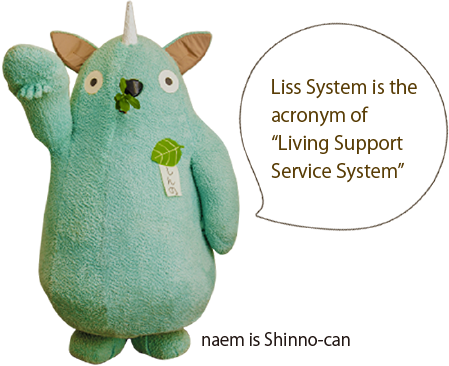 The support offered by Liss System
"I need to be hospitalized, but I don't have anyone who can be my guarantor or attend me while in hospital. "I live alone and I will be at a loss if I get injured and cannot take care of myself." "What would happen if I die?" In our daily lives, there are numerous things hard to solve by ourselves. Even if you have a family, you may find it difficult to tell them your worries and ask them for help. Liss System offers "pre-need agreement" as a social and economic scheme for mutual assistance, with which Liss helps you solve problems just like your family and your kin. The performance of the agreement is supervised and examined by an independent agency, "Japan Pre-need Agreement Settlement Organization" ("Settlement Organization"). If you have any worries and/or anxieties, please feel free to contact us.

Liss System offers living support, voluntary guardianship support and after-death support.
Liss System supports your current lifeLiving support

We support your current life

When you are faced with a contingency in your daily life, Liss System, acting like your family, supports you in accordance with the contract to mandate living support business.

We support you when you become dementedVoluntary guardianship support

We support you as a voluntary guardian when you become demented

If and when your judgement is impaired due to dementia and other diseases, Liss System supports you based on the voluntary guardianship contract that you sign when you are well so that you can live in peace according to your wish expressed in the contract.

We support you after you dieAfter-death support (funerals, etc.)

We organize a funeral and burial and provide other support after you die.

When you die, Liss System, on behalf of you, performs various procedures and other matters in accordance with your desires expressed in the contract. We make sure that the dignity and human rights of the deceased be protected.